So, I was reading
an article on io9
the other day, regarding J.J. Abrams' new series coming to Fox (and probably taking the place of Fringe),
Alcatraz
. But something seemed peculiar... not about the show, but the font in the promotional image...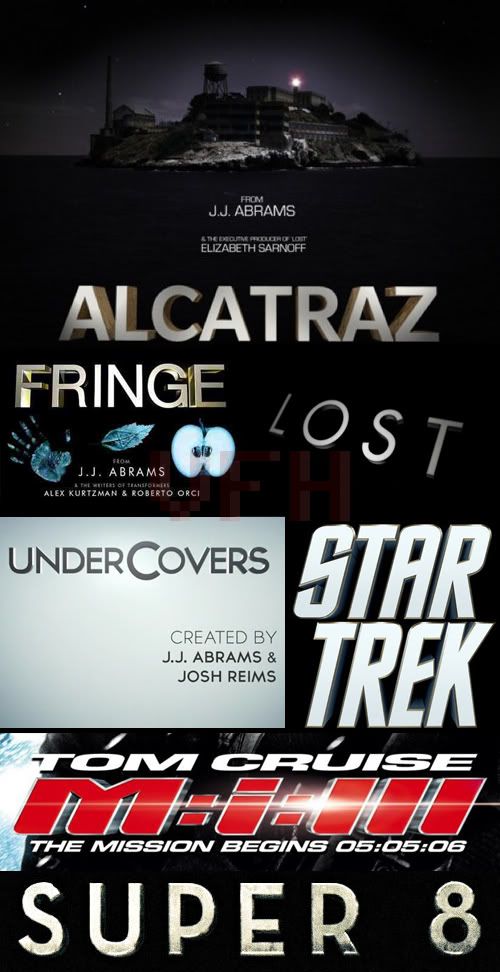 It seems like Mr. Abrams has a thing for metallic 3D font, and he's used it in nearly all of his projects starting with
Lost
in 2004. I'm not sure if it's a conscious choice by him, or he has the same designer doing logo work for all his projects, but seriously, try something different!
Also, I love that the
Mission: Impossible: III
logo has lense flair, despite that not even being a joke until 3 years later when
Star Trek
came out.