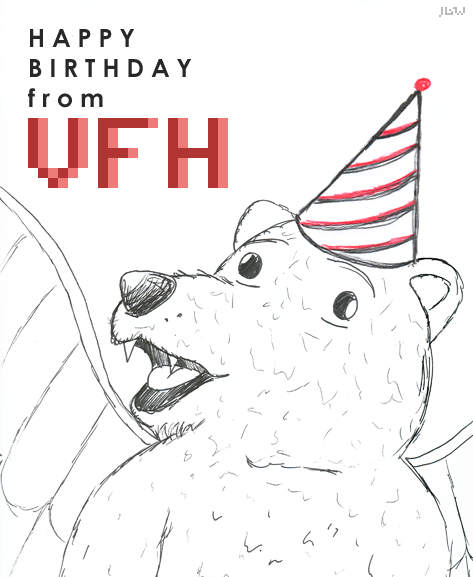 Hey there everyone! Today is quite the special day for us here at View From Heaven, as today marks exactly one year since this blog was created! But, remember, this was not always the home of VFH, as we previously were located at what is now
VFH Classic
. So, as an internet presence, VFH is actually turning 5 years old! But I won't give you the full history, instead focusing on why we're here: the blog.
While we found mild success at VFH Classic, things came to a halt after the servers crashed a few times ... not very fun. So, exactly one year ago, I decided to "relaunch" View From Heaven in the form of this blog. Not only would this new format allow us to write more often and cover more topics, but it also gave us the security of having Google as a host instead of relying on our shakey server. Within the next month, I got the ol' VFH staff back on board, and we were off to a new start.
Since then, VFH has grown far beyond my expectations. In fact, here's a quote of mine from a post comment back on March 26th, 2008:
"
if i have one goal, its break 5,000 hits in under 2 years. Cause VFH has been up for about.... 3, 4 years? and its just made about 5,200 hits...
"


Yeah, I thought that was an accomplishment. To put that into perspective, we ended up surpassing 5,000 unique readers by July of last year, and we are currently near 25,300; that exceeds my goal by nearly 10x from what I had imagined. And really, I have to give a big thank you to all the readers for making that possible.
Another aspect of VFH that I feel greatly aided to the blog's sucess is our social networking. This site wouldn't be anywhere near what it is had it not been for our 280 friends on
MySpace
, 528 friends and subscribers on
YouTube
, 221 followers on
Twitter
, and while they may not get the same attention, our
Flickr
and
Facebook
pages have helped as well.
What else can I say? Over the years VFH staff members have come, and gone, and with the inception of the blog we have welcome two new members to the VFH crew. But, it's not just the staff that's changed, we've already had a mascot change. As you may remember, Hewwosaur was the original VFH ambassador ... till we got tired of him and voted him off in favor of the more fitting Viewbear.

Out with the old, in with the new ... in a month



But, I think I should cut the history lesson here; I don't want to bore you (and sorry if I already have). In short, the blog's been around for a year, and it's been more successful than we ever could have imagined. So, thank you, readers! Threaders.

In fact, as a gift, here's a brand new Viewbear/VFH logo for you to enjoy!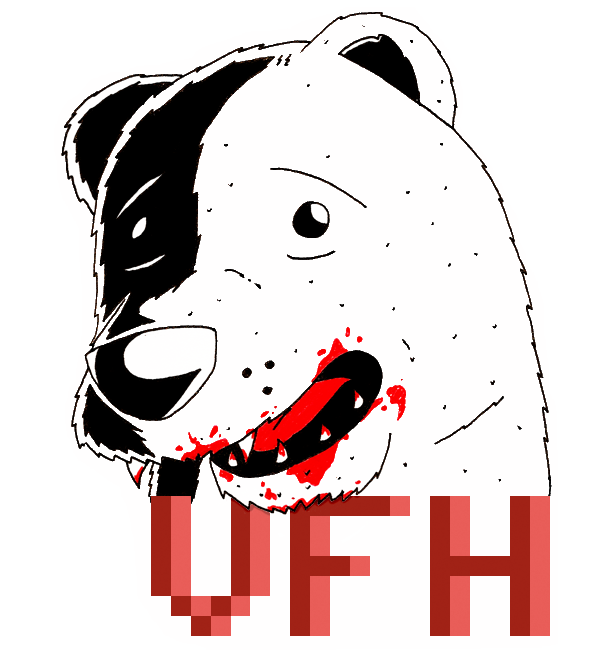 That's cake on his face...