As with every year, today's Upfront conference brought a whole lot of news for Cartoon Network's future programming. And while, sadly, a lot of this new programming involves live action, and more garbage from the people behind Total Drama Island, there was one surprise that has got me super excited...
Genndy Tartakovsky is back!
"
Sym-Bionic Titan
: From creator Genndy Tartakovsky (
Dexter's Laboratory, Samurai Jack
) comes an exciting hybrid of high school drama and giant robot battles.
Sym-Bionic Titan
follows the adventures of three beings from the planet Galaluna who crash-land on Earth while attempting to escape their war-torn world.
"
Full Press Release at
Turner Newsroom
This is Genndy's first work for Cartoon Network since 2003's
Star Wars: Clone Wars
; he then went on to form The Orphanage's Animations Studios, which showed some neat stuff in the works if you have the fourth volume of
Samurai Jack
on DVD ... but it seems nothings come out from that studio yet.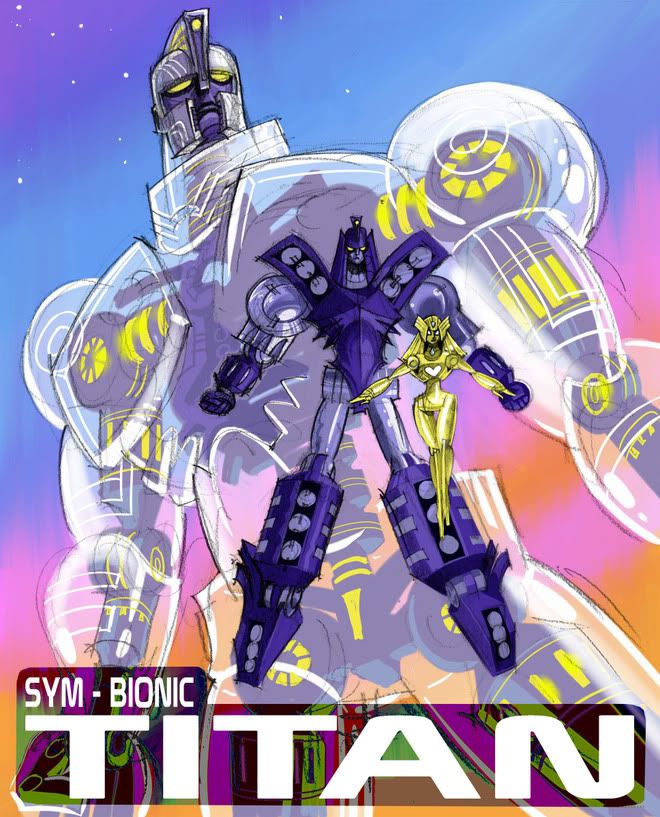 Seriously, amongst all the other garbage, this just completely restored my faith in the network. Welcome back Genndy, I can't wait!