Got my latest volume of Nintendo Power today (volume 231)! This one's pretty special because it's the 20th Anniversary of Nintendo Power, so the issues chock full of previews and memories of classic series and titles. But no worries, new stuff is in there, just look at this neato cover featuring
MadWorld
. The main articles are listed on the cover, but I'm only going to focus on 3 select titles;
Mega Man 9,
Castlevania Judgment
, and
Sonic Unleashed
.
But before I get into the games, I just wanted to post a frame of the opening of the magazine. Instead of the usual 2 page ad, we got a comic, featuring a recognizable character to those who have known the magazine for awhile. Yep, Nester's back, and we get to see what's changed after 20 years; he's got a son.. and can't seem to change to the times.
First off, probably the best thing to come out of this issue is the announcement of
Mega Man 9
, a WiiWare exclusive and the latest classic
Mega Man
title since 1997's
Mega Man 8
(on PSone and Sega Saturn). But unlike
Mega Man 8
this game will not take advantage of the system's hardware, instead the team opted to create a
new
NES game. Which is basically a childhood dream come true! I won't provide you with the Keiji Inafune interview, however I will show you some screens; it's only fair.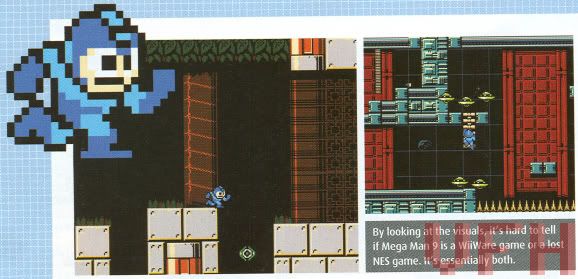 The next game may both excite you and upset you. The good part is that
Castlevania
is coming to Wii, the possibly bad news? It's a 3-D fighting game. Just a note,
Castlevania
hasn't done too well its 3D outings, and it's never been a fighter, and Konami isn't known for any fighting titles... But besides that I've got a few screens for you. Should be noted that the character designer for
Castlevania Judgment
is Takeshi Obata, who previously worked on the Death Note manga; it shows.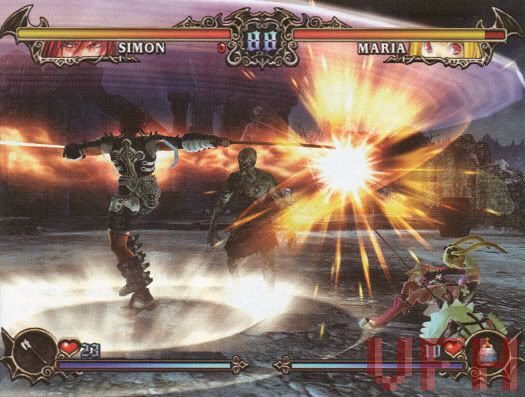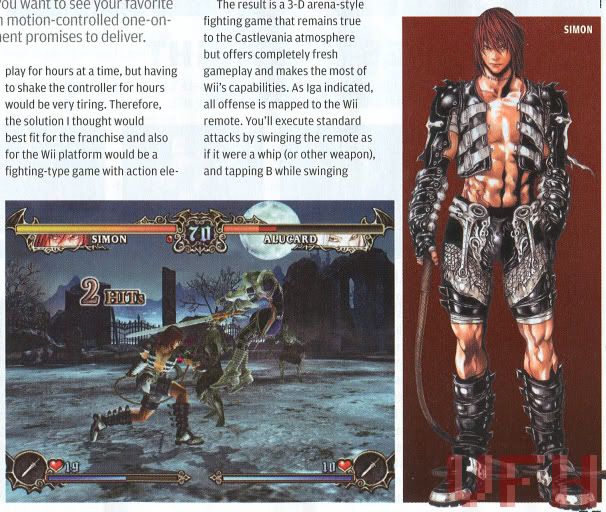 Lastly is
Sonic Unleashed
. I only have one scan from this game, but that's really all I needed. This is one of the first shots of the Wii version of the game, and it actually doesn't look that far off from the Xbox 360 and PS3 version of the game. And being that this version is being specifically designed for Wii, I'd like to hope they are trying to use the system's full potential, much like
Super Mario Galaxy
did.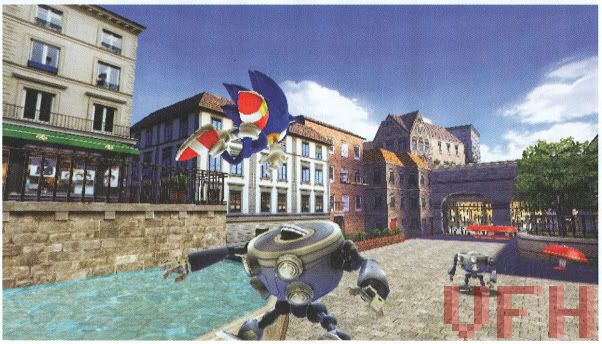 That's all I have for you this month. And I'm sorry if I didn't scan articles for you, but it's only fair to the Nintendo Power staff. Screens however will b available in the near future, so it's not hurting anyone, but scanning published words just wouldn't be right. However, if you would like to read the articles these came from, you can find Nintendo Power V231 on newstands everywhere.