E3 2010 has begun! And Microsoft is here to kick of this years show yet again. Sadly, no one from VFH will be in attendance at E3 like Zach was last year, but as usual, here's a recap of this afternoon's press conference, in order of appearance.
Call of Duty: Black Ops
- New trailer shown, and then went right into live gameplay.
- And that was it, no talking, no details, just gameplay
- New deal: all
Call of Duty
add-ons will release on Xbox Live first for the next three years. So now you can not only pay for online gaming, but now you get to pay up the ass to play its add-ons earlier too.
Project Natal = Kinect
Metal Gear Solid: Rising
- New trailer
- Swordplay action game
- Looks as good if not better than
MGS4
- Seems to use Kinect
Gears of War 3
- First gameplay shown, 4-player co-op
- Can now play as females
- Will be unveiling new mode called "Beast," but didn't say what that'd be exactly.
Fable III
- Releasing October 26
- New trailer shown
Codename: Kingdoms
- New game from Crytek
- Live action trailer
- Looks Greek/Roman themed
Halo: Reach
- New campaign trailer, in-game footage
- Space dog fights
Kinect + Xbox 360 Interface
- Browse menu in a Wii Channel like interface
- Speech controls/commands
- Use hand as a cursor, control movie playback, etc
- Works like Microsoft's Sync technology in cars
Video Kinect
- Use Kinect to video chat with people on Xbox Live and Windows Live Messanger (PC)
- Share Bing video features such as TV, movies, news, etc.
- Kinect can do face-tracking if you move around
ESPN on Xbox 360
- Yawn...
- Watch live/on-demand sports crap in HD
- Use Kinect for voice commands for replays, etc.
- If you don't care about sports, its completely useless
- Available to Gold members too
Kinect Launch Games
- Launches in North America on Nov. 4th with 15 launch titles
- No price given
- Games ship in purple cases
-
Kinectimals
: play with cats... looks like
Nintendogs
/
EyePet
-
Kinect Sports
: exactly what you think it is
-
Kinect Joy Ride
: same game from
last year
, but now with motion control
-
Kinect Adventure
: on rails, coin collecting game. Upload photos to Facebook
Your Shape: Fitness Evolved
- Kinect exclusive
- From Ubisoft, sequel to
Halo: Combat Evolved
- Live body tracking, even clothing its tracked when removed
- If you've played Wii Fit, it's like that...
Dance Central
- Kinect exclusive
- From Harmonix
- Tracks your dance moves in-sync to music
- Will have DLC
- Coming Holiday 2010
Star Wars Kinect
- Trailer shown
- Microsoft Game Studios/Lucasarts collaboration
- Coming 2011
Forza Kinect
- Can't tell if it's a new game or a
Forza 3
update
- Use hands to drive in first-person
- Head tracking to look around
- Play with and inspect cars with gestures
- Coming 2011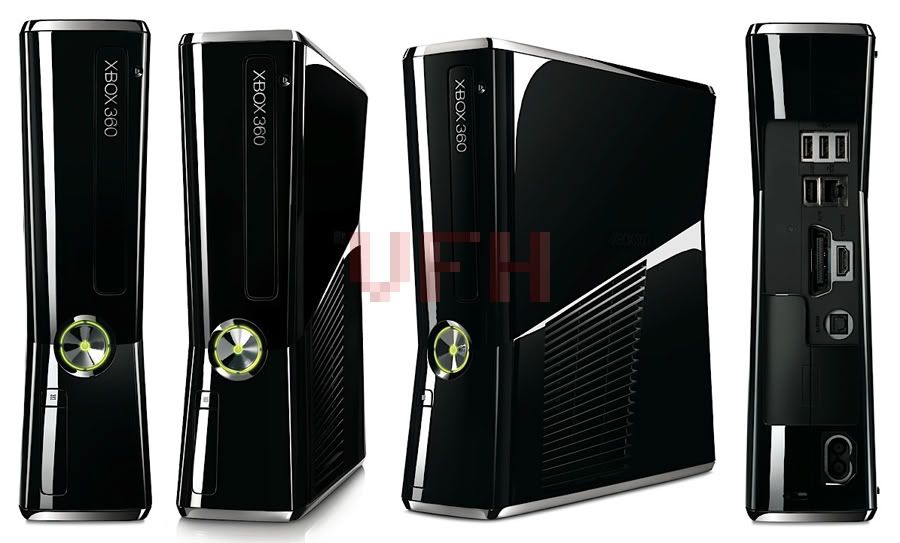 New smaller Xbox 360 model
- 250 GB Hard drive
- Glossy black finish, like Kinect
- Not exactly the prettiest thing...
- Built in wifi 802.11n (finally!)
- Ships today(!) for $299
- Everyone in the audience gets one, Oprah style!
Overall, I'm not as amazed as I was last year when Kinect (then Project Natal) was revealed. The reveal and potential of the device was truly shocking... but now, seeing all the
Kinect
branded titles showcased, it comes across as a glorified Eye Toy, and that's a PS2 accessory. Sure the voice and gesture commands for menus and movie playback look like something out of science fiction, but I'm sure that'll lose it's appeal soon after you've watch one film, and you'll grab your remote again. And no price on the device? Really? I don't think Microsoft did a bad job, but I definitely wasn't amazed like I was last year. Nintendo, you're next!