I heard that the
LittleBigPlanet
packages all formed together, so I went and save everyone the trouble by actually putting the box art next to each other... digitally of course.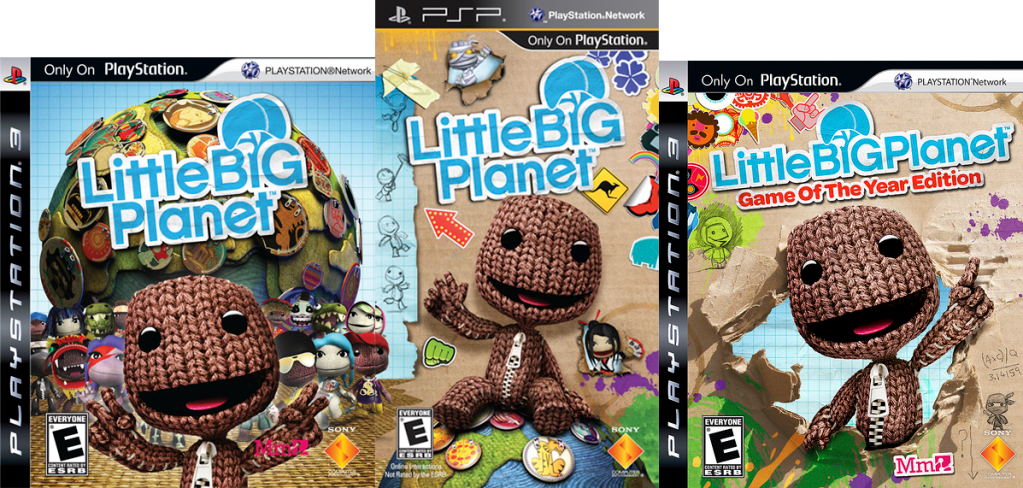 The match up between the original
LittleBigPlanet
and the PSP one is pretty cool. But between the PSP one and the
Game of the Year Edition
, the effect is kind of lost. But, you've got to thank the design department at Media Molecule for even thinking of something that neat, as I've never really seen it done before. Regardless, I'll probably end up getting the PSP game, so maybe I'll do a real photo of this (and one year later, I'm sorry for never reviewing
LBP
) ...