Because I just realized I made mention of it in the E3 post, and noticed that I never actually posted it; and I'd rather not get angry e-mails about how I cover new iPods and not new products from competitors.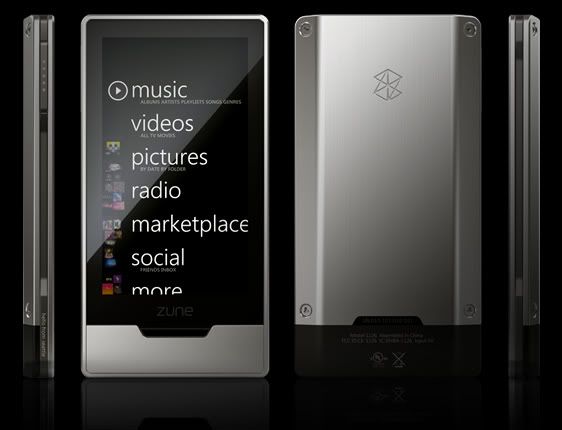 Yes, Microsoft has decided to up the anty on its Zune line in order to compete with Apple's iPod touch and various other touch screen portable media players. The Zune HD will feature a true 16:9 OLED touch display with the capability of 720p output. The device will continue the Zune tradition of including radio, although this time around it will be the first portable device capable of using HD Radio. Also, it will include a browser ... based on Internet Explorer.
Design wise, I personally think the industrial-esque design is more appealing than the bulky, matte design of early Zune models, or the overly glossy look of recent designs. I'm almost expecting this thing to be a Transformer, and I guess that's always neat to have in the back your mind when you listen to music or watch movies. But, this of course isn't Mac compatible, and I already have an iPod.
What does everyone else think? And how soon do you think will we see Microsoft pushing gaming on the Zune HD?
via
Zune HD page at Zune.net