Call this a mixed bag of information, but I recently was sent some pictures from an apperent survey regarding Wii games like
Wii Sports
,
Wii Sports Resort
, and
Mario & Sonic at the Olympic Winter Games
. For the most part the images just look like concept art and mock-ups, but if this is
Wii Sports Resort
, there's definitely more to the game than previously thought.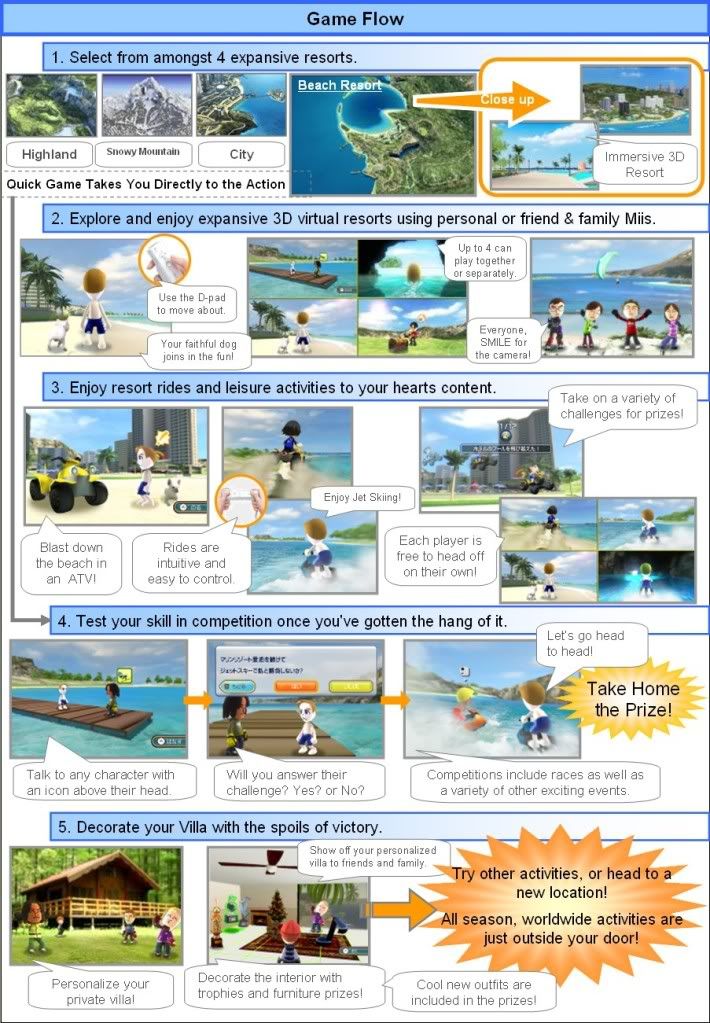 At this point these concepts could really be for anything. The one layout is clearly for
Wii Sports Resort
, since it features screens from the games as well at the MotionPlus peripheral; the other, clearly for
Mario & Sonic
. But the more fleshed out one, with four featured resorts is the one that seems most intriguing, as it too uses screens and similar concepts as that of
Wii Sports Resort
; but that one lagoon looks way too much like
Pac-Man
for me to believe it's a Nintendo game.
Anyone else participate in this survey? If so, what do you make of all of this?