Finally, the first official
Rocko's Modern Life
DVDs are being released. While, sadly, they aren't season sets, there are 2 "Best Of" collections, each with 2 discs. You can see the full announcement by the show's creator at
Joe Murray's Journal
. Episode list is currently unknown.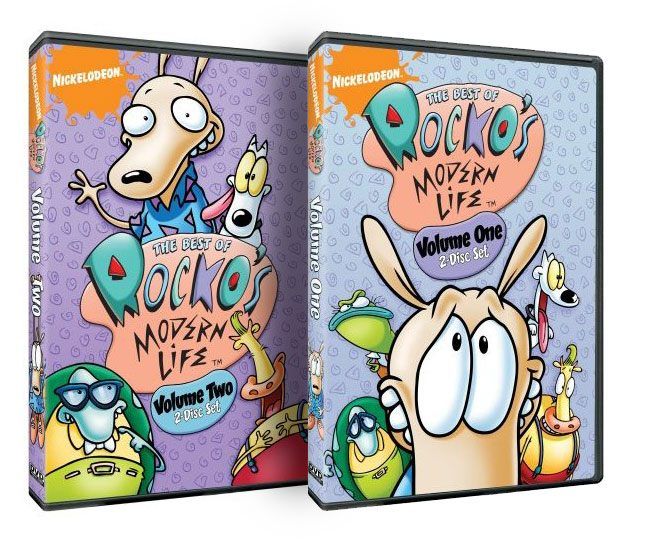 You can buy them on
Amazon.com
Just a note, if you read the fine print at Amazon, it seems the DVDs are made on an "on demand" system. Meaning, Amazon actually burns the episodes onto a DVD-R, which then creates some compatibility issues. I'm not sure what that means for the quality of the episodes, but it sounds kind of shady. It's really no excuse for Nickelodeon to not release a mass produced, legit DVD boxset with all the episodes, and not just picking and choosing a few; especially after all this time.
Also now available is Joe Murray's great e-book on how to make and release your own animated work,
Crafting A Cartoon!
, which can be purchased or previewed here:
Crafting A Cartoon
.