Yes!! Just after the recent
movie poster reveal
, we get some solid information on the sixth and final book in the Scott Pilgrim series, now titled
Scott Pilgrim's Final Hour
:
According to the
press release
from Oni Press,
"
Bryan Lee O'Malley's
Scott Pilgrim Vol. 6: Scott Pilgrim's Finest Hour
, is published by Oni Press and features 248 pages of evil-ex butt-kicking in the easily digestible digest format for the low, low price of $11.99. Available at your local comic shop or bookstore Tuesday, July 20th, 2010.
"


Sounds good to me! That's just a month before the movie release too! Let's compare, shall we?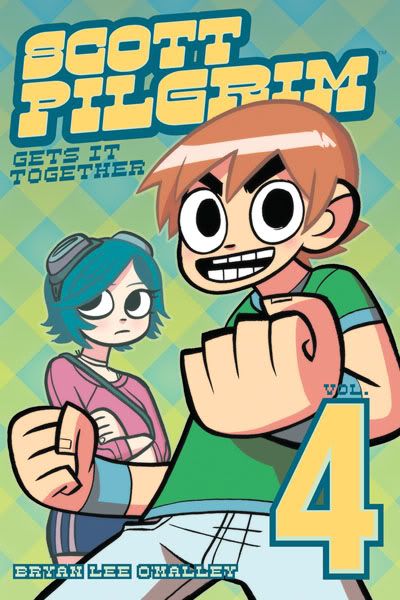 It's actually pretty interesting to see how the design of the series has changed over the course of six years. Especially since there's stuff I found really appealing in the first book that has greatly simplified when compare to O'Malley's recent work. And yet, there's parts to the new stuff I like as well. Anyways, hope that holds you over until July, because I know I'll be getting this day one!