Hey you! Yes, you there, with the face, remember me telling you to
pre-order the

Awakening Volume 1

hard cover at DCBS.com
? Well, if you forgot, just click that link to read the article. None the less, the "exclusive print" shipping with the book was reveal today, take a look: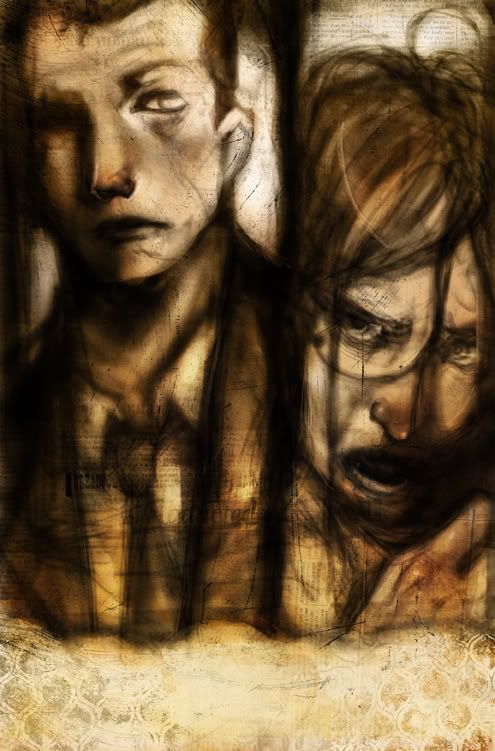 The print, illustrated by Alex Eckman-Lawn, features Derrick Peters and Cynthia Ford, the two central characters of
Awakening
. And, even better, it will come signed. How cool is that?!
There's still plenty of time to pre-order before the book ships this June, but I wouldn't hold out on an offer like this, especially for such a great series.
Pre-order Awakening Vol. 1 at DCBS now!

Also, if you would like to read more about

Awakening

, be sure to stop by Nick Tapalansky's MySpace blog for more info on the book, as well as some reviews and links about the series.